Outdoor and Group Activities to Supplement TEFL Language Learning
Admin - Feb 07 2017
It is any teacher's dream to have an engaged and interested class. However, that is not always the case, especially with younger students. Restlessness and disruptions eventually rear their ugly heads in even the most disciplined of classrooms. Fortunately, there are a few techniques that you could employ to combat the staleness that may arise during lessons. One such approach is taking your teachings outside of the class for a well needed change of pace. Not only will it rejuvenate your students, but it will present a unique opportunity to teach in a foreign setting. With the change in scenery, you'll get the chance to utilize physical movements along with equipment and resources that you cannot use indoors. Water, chalk, and nature itself become useful tools in the teaching process. It is fun and the possibilities are endless. This article will list a few outdoor exercises that you could incorporate into lesson plans to further enrich your students' learning experience.
This website has a guide on a plethora of outdoor activities for all ages:
Phonics Scavenger Hunt
Who doesn't love scavenger hunts? It is an enjoyable activity for all ages. This is a game that you could play no matter where you are, and it could even be taken outdoors. The name of the game is Phonics Scavenger Hunt. When played with younger students, start by naming a letter that your students are familiar with. For example, you could choose the letter "T". Then students will be required to point out all the objects around them that begin with the letter in question (e.g. tree). The same game could be played with an older audience, requiring them to list adjectives associated with an object that you point out. The possibilities are limitless, so try to be creative with this game.
1000s of Ideas for Outdoor Learning:
Word Island Hopping
Learners of a new language spend hours and hours learning new words. However, there are some very common words that can't be visually represented (e.g. had, his, them, etc.). You could use some flash cards to teach these words, but that gets old and stale really quickly. This game, World Island Hopping, aids in teaching "sight words" and helps students retain what they learn. This interactive game works like this: draw circles on the ground in chalk with key unit words, such as "sight words" inside of them. Draw a larger circle for the student to start on, and one final circle at the end, this will be the island of safety. Now the student has to hop to each word as you call them out, until the student reaches the island of safety. Through this activity, students will remember words through both, hands-on interaction and repetition.
7 Great Outdoor Activities for ESL Students: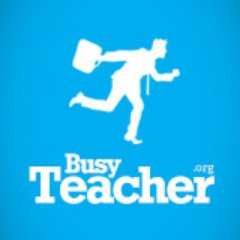 Blind Trust
Following instructions is crucial for young learners. Many have trouble following words or simply ignore verbal commands. Blind trust is an outdoor activity that turns a blind obstacle course into a useful tool for developing the art of listening. To kick things off, set up an obstacle course with pylons, pillows, hula hoops, boxes, jump ropes, or anything else you find lying around. Thereafter, blindfold students and have them attempt the course one at a time while following your instructions. Give students instructions such as, "Take two leaps forward" or "Take one big step to the right," and successfully guide them through the obstacle course.
Water Games
On a hot, muggy day nothing beats cooling down with a bit of water. Sponge Shot is another game that is useful for learning "sight words" – with a twist. Find an empty lot or pavement and write down words with chalk such as "with", "there", or "that." Next, have students dunk sponge in a bucket of water and toss it at the "sight words" and watch them melt away. For added fun, provide some instructions such as only melt away the first letter, or aim for only vowels. Once the words have completely melted away, test your students' memory by having them try to spell the words.
Ideas for Outside the Classroom:
Another water activity is Sponge Relay. This could be played with an older crowd. To begin, write out some grammar questions on index cards and have them handy. Thereafter, split the class into two teams. Next, fill two buckets with water and place a sponge in each bucket. Finally have another pair of buckets about 50 meters away from the two teams. Now ask the class questions from the index card, for every correct answer, the team that gets the answer correct is able to fill their bucket with water from the sponge. The object of the game is to try and fill your bucket before the opposing team does.
Nature Journal
Exploring is what kids do best. This activity lets young students flourish and explore the world around them. Prior to embarking on a teaching experience outdoors, introduce students to some words about nature, insects, and the weather. Thereafter, have them created a chart with the headings: location, weather, subject, and observation. This will allow students to stay organized and record their thoughts in a coherent manner. When you venture outside, point out organism of interest to students such as wildflowers and bugs. Ask them about how the insects are behaving and what they are trying to do (i.e. pollinating flowers). When the expedition is over, return to the classroom and review what students learned and what they enjoyed about the experience.
Conclusion
Doing the same thing over and over can get monotonous, and it is no different when it comes to learners of the English language. To spruce things up a bit, taking the class outside would be a welcomed change. There is a plethora of activities that you could engage in outside, ranging from water games to documenting nature. Each has its own merits and benefits. To best enrich our students, we as teachers must employ all of the strategies at our disposable. As such, outdoor activities are a valuable asset in enhancing our students' learning experience.
Leave a reply